Arranged beach Luke on Murter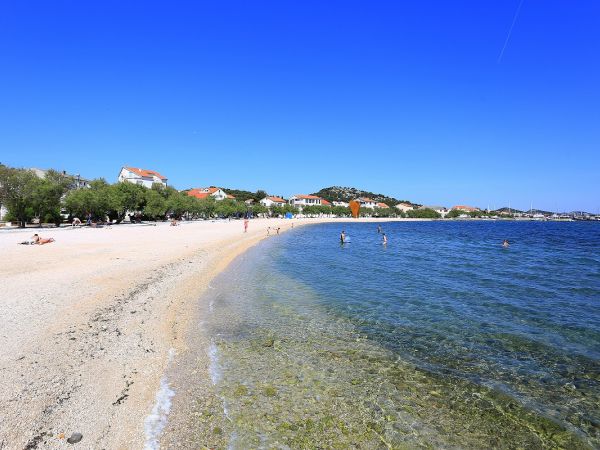 Local attractions
On the reconstructed beach Luke in Murter, exercise equipment and Aquapark are set, which will surely make happy the youngest swimmers.
The beach is decorated with the project of Murters Architect Goran Potusek. Next to the beach there is a playground with artificial grass.
Until renovation beach Luke was unpresentable but now is has a whole new vesture, and Murter has another tourist attraction.
The beach Luke is just 50 meters away from our apartments.
News - All