Murter's memory of memory opened in Rudin Square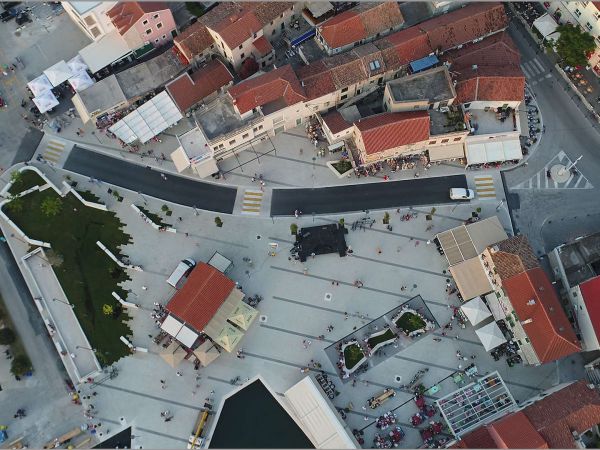 Local attractions
Grand opening of Rudin square was spectacular
In June, Murter never had more guests, and all these tourists yesterday witnessed the spectacular opening of the newly renovated Rudina Square. Klapa Mela and Adriaticum, Tomislav Bralic and Intrade klapa were special guest.
The evening opened the klapa Mela with Murmur Hymn 'Murter my', after which Mayor Turčinov and architect Goran Potušek have made their speaches, author of the project.
The program continued with the song of the klapa Mela and Adriaticum, and after them, Ella Magdić young gymnast, showed her talent with the traditional torch. Guests was breathless.
The highlight of the evening was the concert by Tom Bridal and the Klapa Intrade, whose performance was stopped with fireworks, and after the show continued with the play and singing of all the islanders and guests.
Murter is expecting a rich cultural and entertaining program this summer.
News - All